Management
The Management and team of BBR Headquarters in Switzerland consist of professionals from multiple nations with different backgrounds to fulfill our duties and responsibilities as a Franchisor & Licensor to BBR Network Members. This includes R&D, system development and maintenance, product support & training, business development, marketing, supply chain, quality control and many more.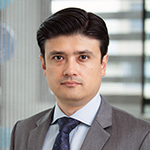 Juan holds a Bachelor of Civil Engineering with First Class Honours, as well as an MBA from IE Business School. In 2012, he joined BBR VT International as Senior Product Manager and was later promoted to Head of Business Development responsible for steering BBR's global franchising/licensing and business development activities, as well as directing BBR's international marketing strategy and implementation. Juan was appointed CEO in January 2019. Earlier roles included several senior management positions within the construction industry where he led large multi-disciplinary engineering teams with multi-million dollar budgets to execute some of the world's most complex and challenging construction projects. Juan has also previously spearheaded industry-leading digital transformation projects which leveraged automation, optimisation and BIM technologies to create new business opportunities and revenue streams while enhancing productivity and lower costs for all stakeholders.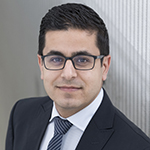 Behzad has Bachelor and Master's degrees in Aerospace & Mechanical Engineering, along with a PhD in Structural Engineering. He joined BBR VT in 2012 as R&D project leader where his focus was on post-tensioning technology and stay cables, as well as providing project-specific technical advice. Behzad was promoted to Head of R&D in 2014 and then in 2017 to Head of Technology where he led the R&D, Quality, Production and Supply Chain departments. He was appointed Chief Technical Officer in January 2019. Behzad is currently an active member of the Ground Anchors Task Group within fib. Behzad's early work included product design and optimization in the automotive sector and a post-doctoral project to provide advanced non-destructive methods for inspection of structural components within the aeronautical industry.
Board of Directors
It is widely recognized that it is the people themselves who make the greatest impact on the success of an organization. Currently, seven individuals from shareholder organizations are sharing their experiences on the board of directors to make the BBR Network even stronger and even more successful.
Bruno Valsangiacomo - Co-Chairman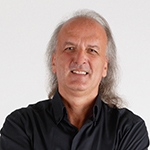 Bruno Valsangiacomo is a successful entrepreneur and multi-industrialist. He is Executive Chairman of the Tectus Group of Companies, owned by the Brandestini and Valsangiacomo families. From1991 he diversified the Group's activities into media, entertainment and television via the ITI Group, building such brands as TVN, Onet and Multikino in Poland. Since then he has also developed new markets and pioneered new technologies in construction engineering, virtual and augmented reality, artificial intelligence in various industries, and new approaches and innovative systems to Protect the Built world.
With a passion for business building, he is a Founder/co-Founder of various successful ventures and served as Chairman and or Board member of various Group companies, including BBR Holding in Switzerland and of various BBR subsidiaries he co-founded such as BBR Holdings Singapore, BBR Polska and BBR VT Switzerland.
As co-founder and Chairman of Screening Eagle Technologies, his current predominant focus is on sustainability through CO2 effective applications and technologies. Screening Eagle is a technology platform revolutionizing sustainable infrastructure and asset monitoring and maintenance, delivering intelligent inspection of the built environment with sensors, software, and data.
In order to leverage his extensive know-how and enhance the BBR Network's drive to improve the way we build and maintain through sustainable technologies, he has re-joined the Board as Co-Chairman in 2022.
He graduated with a Bachelor of Business Administration from the School of Economics and Administration in Zurich.
Dr. Antonio Caballero - Co-Chairman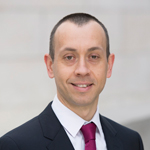 Dr. Antonio Caballero, in his cross-functional role as CTO of the Tectus Group, is focused on harnessing and developing business synergies arising in the fields of technical excellence and digital technology across Screening Eagle, Tectus Dreamlab, Proceq, BBR and emerging technologies. Antonio is also a Board member of BBR VT International Ltd and Proceq SA.
Antonio joined BBR VT International Ltd in 2009 as Head of R&D, later becoming General Manager - Head of Technology and, since 2014 he led BBR VT International Ltd as its CEO. Under his leadership, BBR VT International Ltd expanded its product and technologies portfolio as well as introducing new business lines, strengthening its production and supply chain ensuring continued competitiveness and best-in-class service - all of which resulted in enlarging the geographical reach of the BBR Network into new territories in Asia and the Middle East. Antonio has continuously contributed to industry dialogues at the highest level and is an active member of technical committees of both the PTI and fib – and, within the latter, currently chairs the Stay Cable Group and Cryogenic Group.
Antonio has a master degree in Civil Engineering as well as a PhD in computational fracture mechanics from the School of Civil Engineering at the Polytechnic University of Catalonia.
Antonio speaks English, Spanish and Catalan.
José Manuel Illescas - Vice Chairman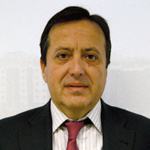 José Manuel has been a Board Member of BBR PTE since 2008 and heads FCC's construction machinery division.
He started his career in 1985 and worked for a number of leading Spanish construction companies, where he gained experience and developed expertise in the field of bridge technology and the construction of other concrete structures. By the early 1990s, he was fully engaged in post-tensioning activities and special construction techniques and, in 2004, became CEO of BBR PTE.
José Manuel holds a degree in Industrial Engineering from the ETS for Industrial Engineers in Universidad Politécnica de Madrid, where he specialized in Mechanics-Construction.
Romano Fanconi - Board Member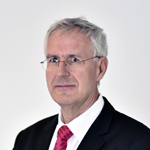 Romano Fanconi heads the Finance, Administration and Legal Department of the Tectus Group. Romano joined Tectus Group in 1995 and has gained profound experience in all aspects of international finance and transactions. He has served as Corporate Secretary of ITI Group, the leading Polish Media and Entertainment Group, for the past 20 years. As part of the ITI Group, Romano contributed to building several international ventures, M&A and international capital market transactions, mainly in the high yield area, including the sale of Poland's leading commercial broadcaster TVN Group to Scripps Networks International. Within the Tectus Group, Romano is a board member of Proceq S.A., a leading NDT specialist, BBR VT International and alternate board member in publically listed BBR Holdings (S) Ltd. Romano is also a founding partner in Metaverse Holdings Ltd., a virtual reality company specialized in virtual live event experiences. Romano is a board member of Icelandic Water Holdings, producer and distributor of one of the purest bottled waters, Icelandic Glacial. He holds a Bachelor of Business Administration from the School of Economics and Administration in Lucerne. Romano speaks English, German and French.
Svein Finstad - Board Member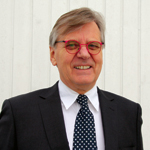 Svein is an aspirant engineer who has more than 35 years in leading construction industry positions in Scandinavia. He is a Director of Spennteknikk International AS, the parent company of KB Vorspann-Technik, KB Spennteknikk, Spännteknik AB and BBR Polska. In addition, Svein is a Director of Spännteknik AB (Sweden). Svein previously held the post of Chairman of BBR Polska (Poland) and KB Vorspann-Technik (Germany and Austria).
Warwick Ironmonger – Board Member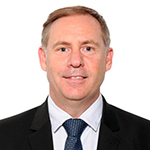 Warwick Ironmonger has extensive management experience in eminent multinational contracting companies and a leading global engineering consultancy. Warwick is CEO and Board Member of Spennteknikk International AS which is headquartered in Norway, owned by the KB Group, and has subsidiaries throughout Scandinavia and Central Europe specializing in post-tensioning, stay cables, bearings, and expansion joints. Of these subsidiaries he is Chairman of BBR Polska (Poland) and Spännteknik AB (Sweden), Director of KB Spennteknikk in Norway and Managing Director of KB Vorspann-Technik in Germany and Austria.
Warwick started his career as a Structural Engineer in the Sydney office of the Meinhardt Group of consulting engineers with whom he relocated to Dubai in 1996 as Technical Director to manage prestressing works on the iconic Burj Al Arab project. Warwick went on to lead Meinhardt's Dubai and Abu Dhabi offices from 1996 through until 2000, establishing Meinhardt as a select provider of Value Engineering and specialist Structural Engineering consulting services in the UAE. In 2001 Warwick commenced with SRG Limited, a publicly listed Australian company and BBR Network Member, and as General Manager of their Middle East contracting business from 2004 until 2018 he transformed the business from its Dubai origins with expansion into Abu Dhabi, Oman, and Qatar before joining Spennteknikk in 2018.
Warwick holds Bachelor of Engineering and Master of Engineering Science degrees from the School of Civil Engineering at the University of New South Wales in Sydney, Australia.
Kristian Holth - Board Member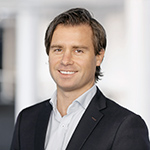 CFO of KB Gruppen Kongsvinger AS and KB Gruppen AS, one of Norway's largest family-owned building and construction groups.
Board member of Spennteknikk International AS, parent company of KB Vorspann-Technik, KB Spennteknikk and BBR Polska. Also a board member of AF Gruppen ASA, the second largest public construction group in Norway.
Previous experience from McKinsey & Company and holds a Master of Science degree within Industrial Economics and Technology Management from the Norwegian University of Science and Technology.
Shaping strategy
"Being both a BBR Network Member and a BBR VT International Ltd shareholder offers many advantages - to us and the rest of the BBR Network. As a shareholder, we are able to contribute to the shaping and development of BBR strategy based on our real market feedback we gain as a BBR Network Member."
Svein Finstad - CEO
Spennteknikk International, Norway