Versatility for special applications
BBR technology has proven its ultimate versatility and strength time-and-time-again in special applications – these are often unique projects, requiring a similarly unique engineering approach. Whether for infrastructure, energy, industry, iconic stadiums or towers, the BBR Network has the technology and expertise to deliver innovative and durable solutions.
The design and construction of a stadium or arena demands both architectural elegance and the highest quality of functionality. BBR technology and know-how is ideally suited to the realization of these unique, flexible and durable structures – and continues to be applied in the creation of venues for many audiences around the globe. Stunning towers, realized with BBR Network technology and expertise, have become synonymous with their city skylines. The creation and durability of these landmark projects is based on an innovative approach and technological excellence.
Benefits of using BBR technology for special applications include:
Imaginative yet practical forms – achievable with post-tensioning and its use is particularly relevant to stadium or arena schemes
Sustainability – BBR techniques such as heavy lifting, allow the post-construction reconfiguring of venues to meet new needs
BBR post-tensioning and stay cable technology allows a highly individual architectural approach to the design and construction
BBR technology often supports the creation of a distinctive structure which, without BBR technology, would have been impossible to build
Realization of each project can be traced back to a perfect blend of local knowledge and international know-how from the BBR Network
Technology used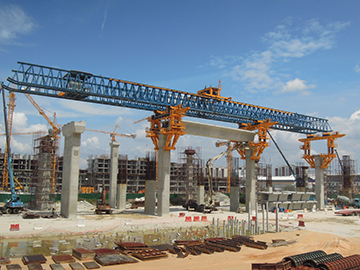 BBR VT CONA CMX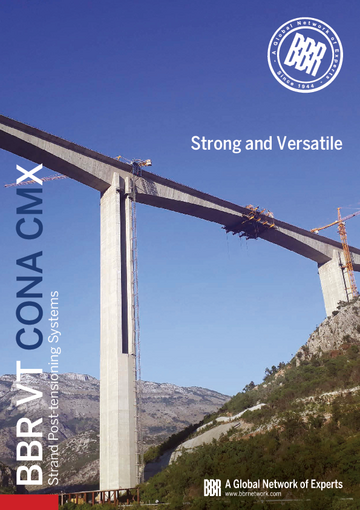 A detailed overview of the extensive range of BBR post-tensioning systems.
See our Downloads page