BBR VT CONA CMG strand ground anchors
The European assessed CONA® CMG system is the latest state-of-the art ground anchoring technology and has proven superior corrosion protection performance. The system features the widest range of anchorage sizes with various design service lives to suit any ground condition and application. CONA CMG is typically used for retaining structures, slope stabilization, hold-down applications, horizontal tie-rods, uplift control and dam retrofitting.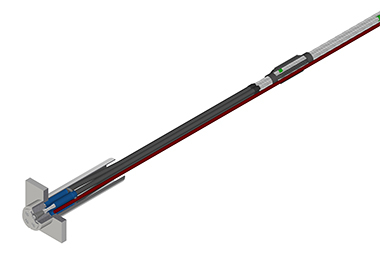 CONA CMG PL1 temporary strand ground anchor (up to 2 years)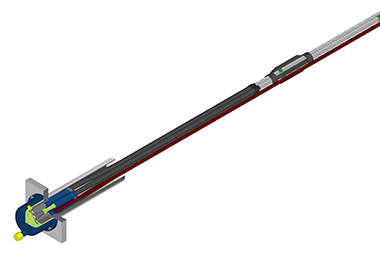 CONA CMG PL1+ temporary extended strand ground anchor (up to 7 years)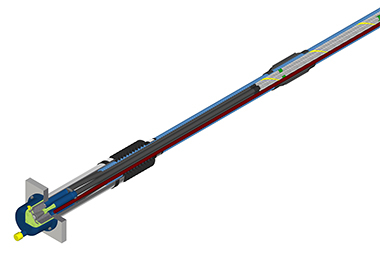 CONA CMG PL2 permanent strand ground anchor (up to 100 years)
Key Features
European Technical Assessment (ETA) of the entire ground anchor system according to EAD 160071-00-0102
Standard ground anchor sizes from 1 to 22 strands, larger sizes up to 91 strands have been previously installed
Optimised for 15.7mm diameter, 1,860 MPa strand
Engineered for geotechnical applications with different service lives – temporary (2 years), temporary extended (7 years) and permanent (100 years)
Superior performance from continuous single- or double-layer corrosion protection
Within the anchorage zone, each monostrand is individually encapsulated by a transition pipe
At the interface of the transition zone & the free length, a unique flexible sealing system assures the corrosion protection while offering industry leading rotation and axial tolerance during installation
In the free-length, proven leak-tight GT monostrands are individually sealed at both ends enhancing the durability of the ground anchor
Within the bond-length, double-layer corrosion protection is ensured by a corrugated plastic duct in combination with an inner cementitious grout where crack widths are limited to ≤0.1mm under service load, proven by testing
Ground anchors can be fully preassembled and rolled onto a drum for easy transportation and rapid installation on-site
Restressable anchors with extended protection caps are perfectly suited for long-term monitoring and maintenance
Various internal and external grouting and post-grouting pipe configurations are available upon request
BBR VT CONA CMG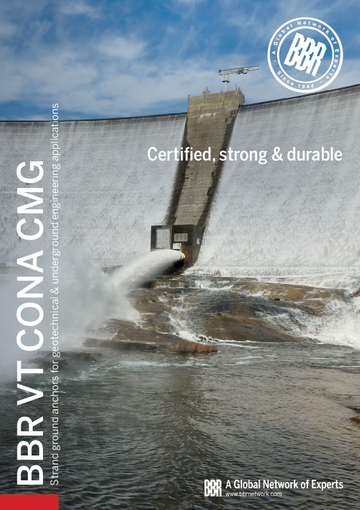 Strand ground anchors for geotechnical & underground engineering applications.
See our Downloads page