BBR HiAm CONA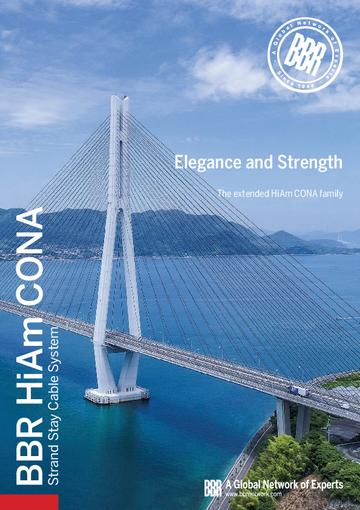 The BBR Stay Cable Range
See our Downloads page

CONNÆCT 2010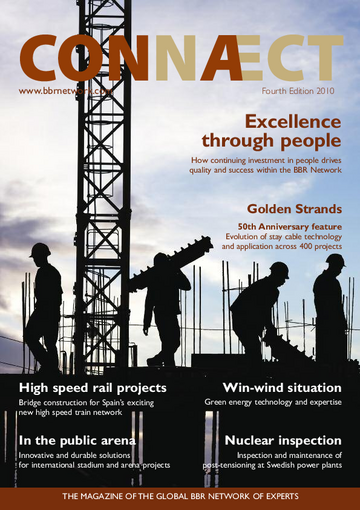 Fourth Edition of the Magazine of the Global BBR Network of Experts
See our Downloads page

BBR world first applications
1960 – Wire Stay Cable
The first bridge to be built using parallel wire cables was the pedestrian Schillersteg Bridge across the Schillerstrasse in Stuttgart, Germany.
1972 – Strand Stay Cable
The world's first application of BBR HiAm parallel strand stay cables was for the cable-supported membrane roof structure at Olympic Stadium in Munich.
1994 – Carbon Stay Cable
The Storchenbrücke in Winterthur, Switzerland – crossing the major east-west axis of the Swiss Federal Railway Network – was the world's first bridge to be constructed using carbon stay cable technology.